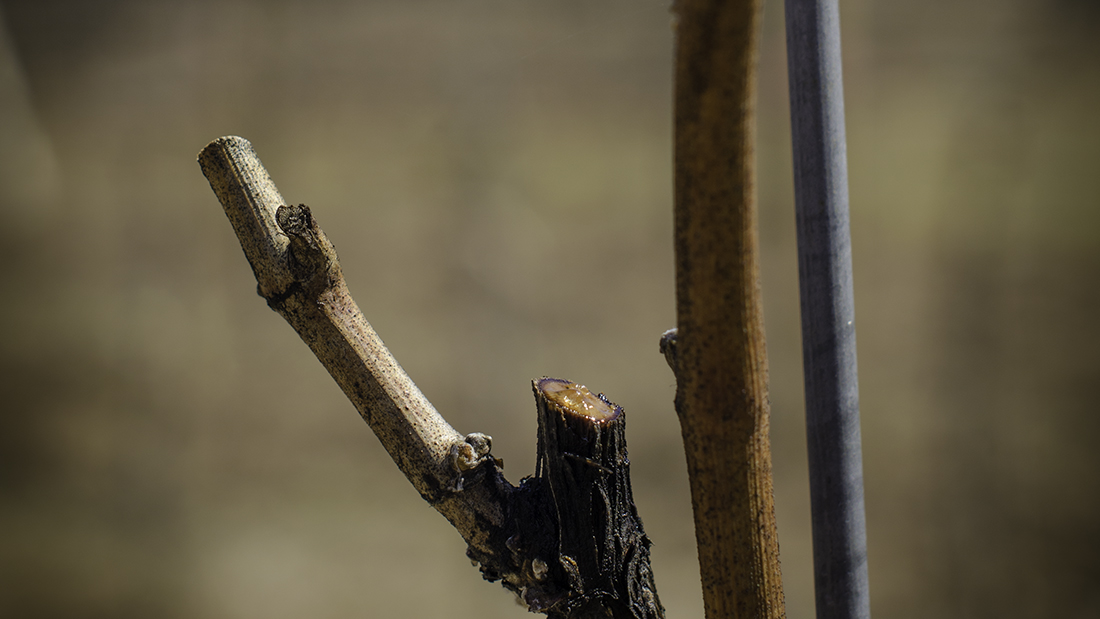 02 Apr

The Start of the Season
One of the first signs of season for the vine is the movement of sap.  Stored in the trunk throughout the winter, the pruning cuts stimulate those juices moving upward.  The vine wounds naturally heal themselves (but draw plenty of activity from the insect community) and the sap eventually begins to move toward the buds.  Historically speaking, the sap from a grapevine has been used to treat everything from skin and eye diseases, to snake bites, or used as shampoo.
Despite the cooler spring temperatures (it was 25 today with a wind chill of 14), the vines seem to be on their own schedule with this sap movement.  With the forecast later this week showcasing some temperatures a little more in line with this time of year (50's).  Purely speculative, the vines may just be on a lunar schedule and shrug off these cooler temps to push through winter in order to get on with their job for the season.
We can hope that this is a sign of good weather to come over the next few weeks.